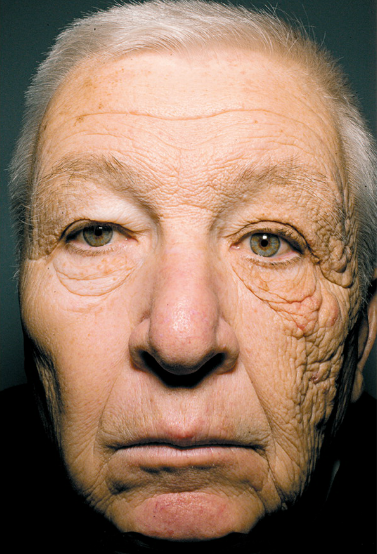 SWU Rocks (Mariko) posted a note (see below) a couple of days ago (Blog Post 1,000 at ShowaELC!). She suggested getting a nice suntan. Recently this picture has been going around the Internet (BoingBoing). It shows a man who is a truck driver, for 28 years. Drivers in the US get sun on the left side of their face when driving. Over the years, it has lead to a big difference.
So the suntan might be nice this summer, but maybe not so nice later on in life.
Mariko, what do you say about that?